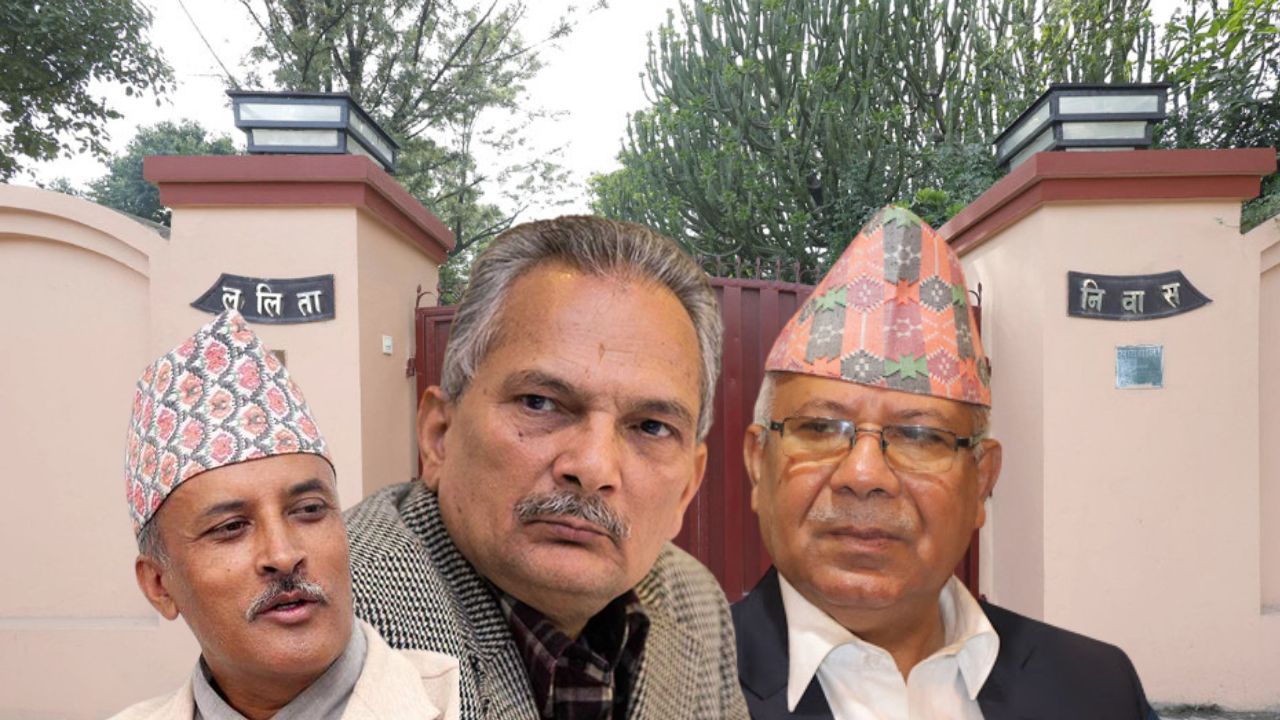 The Lalita Niwas land scam case showcases the intricacies of navigating legal proceedings involving high-ranking officials. The questions surrounding witness designations, omissions, and accountability underscore the complexities of ensuring justice in cases where political and powerful figures are involved.
What is the Lalita Niwas land scam, and who are the key figures involved?
The Lalita Niwas land scam revolves around allegations of irregularities in the transfer of government land to individuals, followed by its sale. Notably, former Prime Ministers Madhav Kumar Nepal and Baburam Bhattarai, along with former Chief Secretary Leelamani Paudyal, were implicated in the decisions that led to these land transfers.
Why were the former prime ministers named as government witnesses instead of defendants?
Both former Prime Ministers Madhav Kumar Nepal and Baburam Bhattarai were designated as government witnesses rather than defendants. This decision was based on the assertion that they made their decisions in good faith and laid the blame on the relevant ministry. They maintained that they had no direct involvement in procuring and transferring land documents.
Who were some unexpected defendants in the case, and why was their inclusion puzzling?
Interestingly, a branch officer was named as a defendant, despite his involvement being inferred from general comments rather than substantial evidence. This choice raised questions due to the officer's limited direct involvement compared to other individuals who were treated as government witnesses.
Why were individuals who agreed to return the land not charged or investigated?
Several individuals, including Naveen (the son of UML Vice President Bishnu Paudel) and Supreme Court Judge Kumar Regmi, were not named as defendants despite their agreement to return the land. This omission from the legal proceedings has raised concerns about the fairness and consistency of the investigation.
How did powerful figures associated with the ruling party evade accountability?
Despite evidence suggesting their involvement, certain individuals with close ties to the ruling party were acquitted. For instance, Sudhir Kumar Shah, a retired joint secretary, was appointed as an election commissioner. Although his name appeared on the list of respondents due to land ownership discrepancies, he and his wife were not treated as defendants.
What were the discrepancies regarding Krishna Bahadur Raut's involvement?
Krishna Bahadur Raut, a government secretary, found himself implicated even though his name was initially not on the list of respondents. District Attorney's Office, Kathmandu raised concerns about the accuracy of details and proposals in his case, hinting at potential inconsistencies.
What does the Lalita Niwas land scam case reveal about pursuing justice and accountability?
The case highlights the complexities of dealing with legal proceedings involving influential figures. Key figures responsible for land transfer decisions were treated as government witnesses, while some individuals who agreed to return the land remained uncharged. This scenario underscores the challenges of ensuring fairness, justice, and accountability, especially when powerful individuals are implicated.